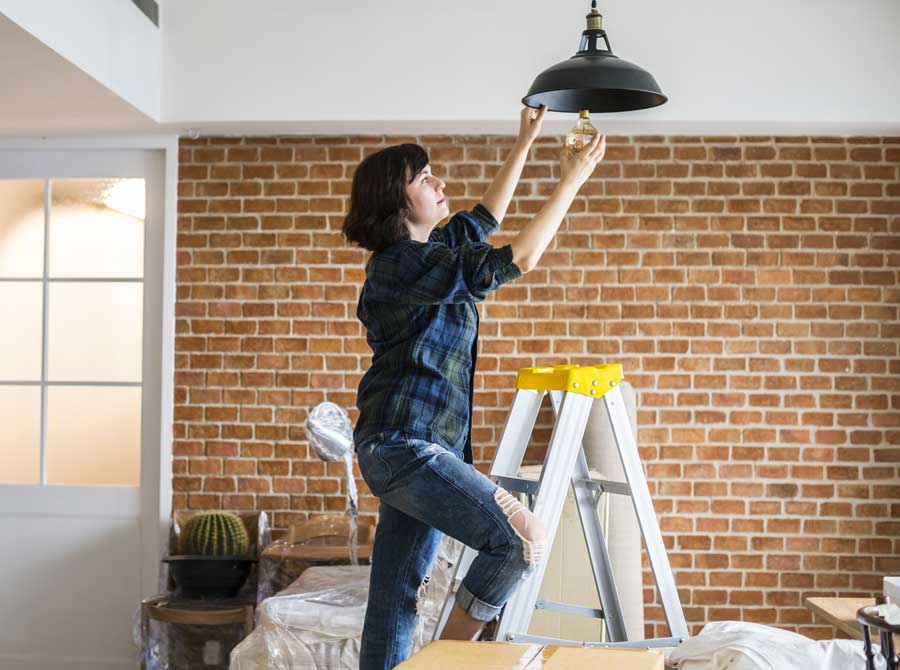 Prime Custom Builders creates custom homes of distinction throughout Bucks, Montgomery, Lehigh, and Northampton Counties. Needless to say, our team is overjoyed when a family gets to start living in their new custom home. Once you start living in a new home day to day, however, you might find that there are essential and useful things that you forgot to stock your house with. It's hard to know what you need before you need it, which is why we want to share a few new home essentials that every household should have on hand.
Ladders
Ladders are a commonly forgotten item but having one can make a world of difference. From home maintenance to decorating, ladders are essential. Even seemingly small tasks like retrieving something from the top of a closet can be made much easier with the help of a ladder. Having a 4 foot and a 2-foot ladder should assist you with most of your needs around the house.
Kitchen Essentials
You eat every day. Most people use their kitchens everyday as a result. Which is why stocking your kitchen with a few quality tools is essential. Generally, all you need are three good knives, (pairing, chefs, and serrated), a stainless-steel saucepan, cast iron skillet, Dutch oven, and a nonstick pan. Depending on what your favorite dishes to cook are, you might enjoy using other specialty cooking tools, but this list of items is a solid base.
Yard Tools
At Prime Custom Builders, we build many estate homes which require a fair amount of yard maintenance. If your new home has a yard that you need to maintain, having the tools you need to do so is important. Trimming shears, a lawnmower, and a weedwhacker are all great tools to start with.
As you live and grow into your home, naturally you will begin to fill it with more useful items. But if you start out having your home stocked with these essential items, your home will be more comfortable to live in from the start.
By Prime Custom Builders 4-26-2022