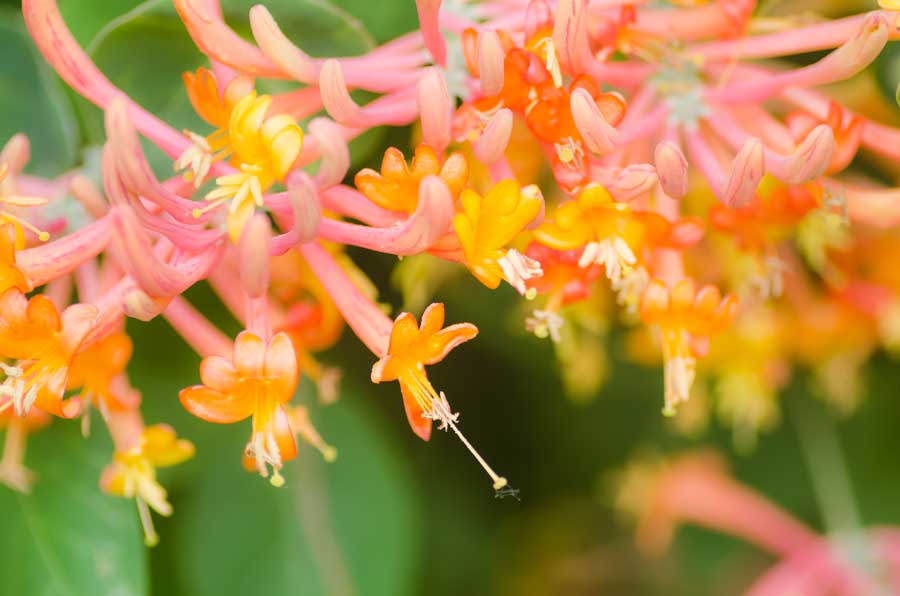 At Prime Custom Builders, we encourage you to make your home everything you want. That is why we offer a custom experience. Making a house a home, though, extends past your front door. Now is a great time to start brainstorming the plants you want to introduce into your yards and gardens this Spring. But some popular varieties are incredibly invasive. They can take over and choke out native species. That is why we want to share a few native plant species you can bring in this year as alternatives to invasive ones.
Skip English Ivy
English ivy evokes images of long-standing academic institutions, and it is often seen creeping over beautiful older buildings in Europe and Asia. But this same plant will smother native trees here. In addition, this vine can work its way into the cracks of buildings and make them more pronounced.
Go for Virginia Creeper
A less suffocating native variety to try is the Virginia creeper. This plant will give you almost the same look as English ivy since its growth pattern is quite similar. As this plant grows and drapes over structures it produces white flowers and dark berries. And in the Autumn, it turns a lovely shade of red before dropping its leaves for the season.
Skip Empress Tree
Empress tree is a very impressive and ornate plant variety that is native to China. Many are drawn to it because of its large clusters of lilac blooms. But this plant is extremely prolific and grows incredibly fast, often crowding out other established plants.
Go for Catalpa
If you still crave bunches of trumpet shaped flowers, opt for the native catalpas instead. This self-sowing variety has lovely heart shaped leaves and boasts large clusters of white flowers in the Spring.
Skip Japanese Honeysuckle
Japanese honeysuckle may seem like a delicate flower, but it is robust and tenacious in its growth pattern. This is so much so that, you guessed it, it smothers native species right out.
Go for Trumpet Honeysuckle
If honeysuckle is what you crave in your garden, there are other native varieties that you can try! For example, trumpet honeysuckle. This vine produces sweet smelling, orange blossoms that are sure to bring a smile to your face. Even hummingbirds cannot resist them.​
And there you have it! Just a few alternatives to invasive species that you can plant this year. Get the look you want without sacrificing the native environment around you.
By Prime Custom Builders 2-23-2022